Looking to upload documents via Transaction Desk, or uploading disclosures? Here's a simple walk-through to show you how to get your disclosures online.
Step 1: Go to your listing in Add/Edit
Step 2: Select "Manage Documents via Transaction Desk"
Step 3: TransactionDesk will ask you whether you want to create a new transaction or connect it to an existing one. If you don't already have a transaction for the property then just click Create New Transaction:

If you are creating a new transaction you'll need to give it a name and potentially add yourself as the listing agent. Then hit Create: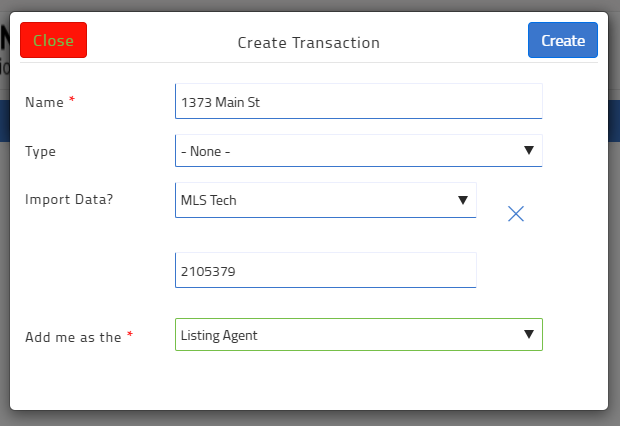 Whether you had to create a new transaction or connect this listing to an existing one the next screen will take you to the upload page, tied to your MLS#, and ready for upload or fax-in.
If this is your first document to upload, you'll get this helpful pop-up window:
If you choose to upload, click on the blue bar and select the file, and it automatically uploads. That's it. It's that simple!
However, if you want to fax-in your document, here is the procedure from the image above. Click on Close instead of selecting a file.
In the upper right, you'll see two icons - a phone, and a +.
The phone, when you hover over it, tells you that you can print out a cover sheet. Click on the phone, and it'll display a cover sheet for you to print. Click on Print in the upper right, and fax it to the number on the cover sheet (1-888-895-6514).