Please click here to learn how to use the Realist search tools.
Performing A Quick Search
A Quick Search is the default form that appears in the Search pane the first time you enter Realist (see Search pane in "Understanding Searches" section above. The Quick Search is a quick way to find a property based on simple attributes like the Address, Owner Name, Listing Number, or APN/Folio/Tax ID (these criteria are subject to change by your MLS administrator).

To perform a Quick Search:
On the Search pane, enter information for one or more of the search fields as follows:
To add a single value to a field, type or select the value.
Change the Search operator.
To add multiple values to a field, type or select the first value and then click the Add (+) icon. Each value will be added beneath the search field: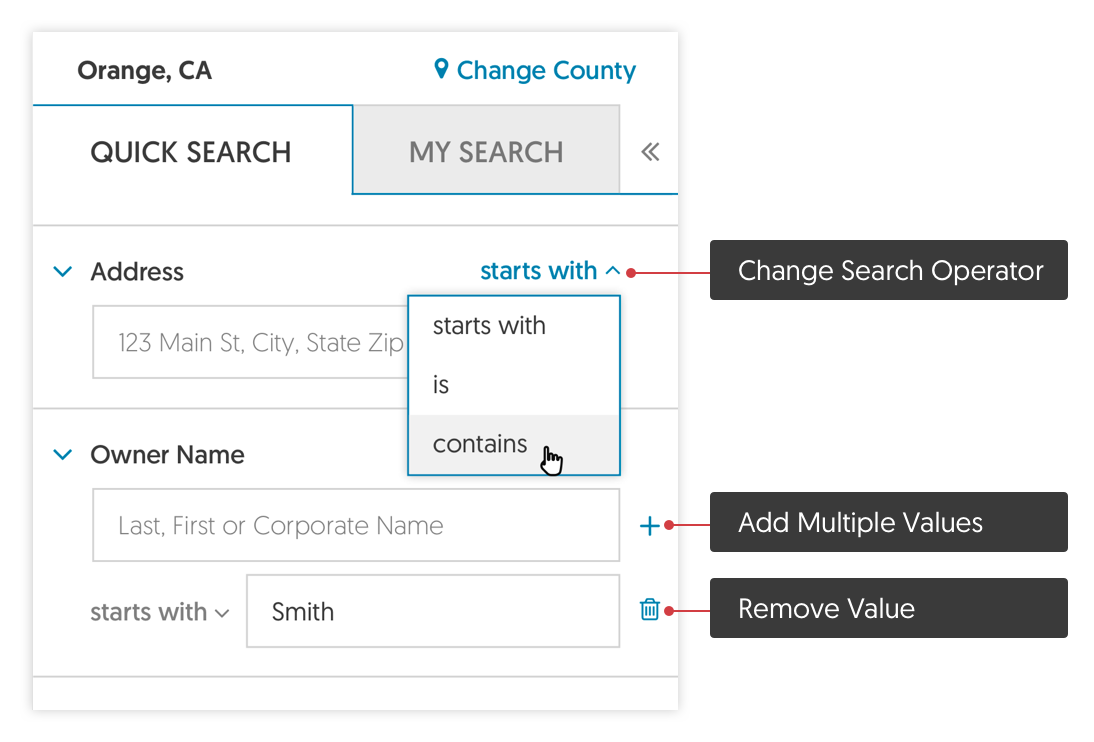 TIP: To remove a value, click the "trash bin" icon to the right the value.