Please click here to learn more about Exports and Mailing Labels in Realist.
If you need to export your property data, you can perform an export of the Table, or a custom export containing additional information, to a CSV file that can be viewed in Microsoft Excel.
1. Select the records you would like to export. If you have a long list of search results, click the check box at the top of the column to clear all selections, and then select only the properties you want to export.
2. Click the Export option at the bottom of the Search Results Table and select one of the following options:
Quick Export:

Select this option to export the information that currently appears on the Search Results Table. You will be able check or uncheck to remove attributes, but not add new ones.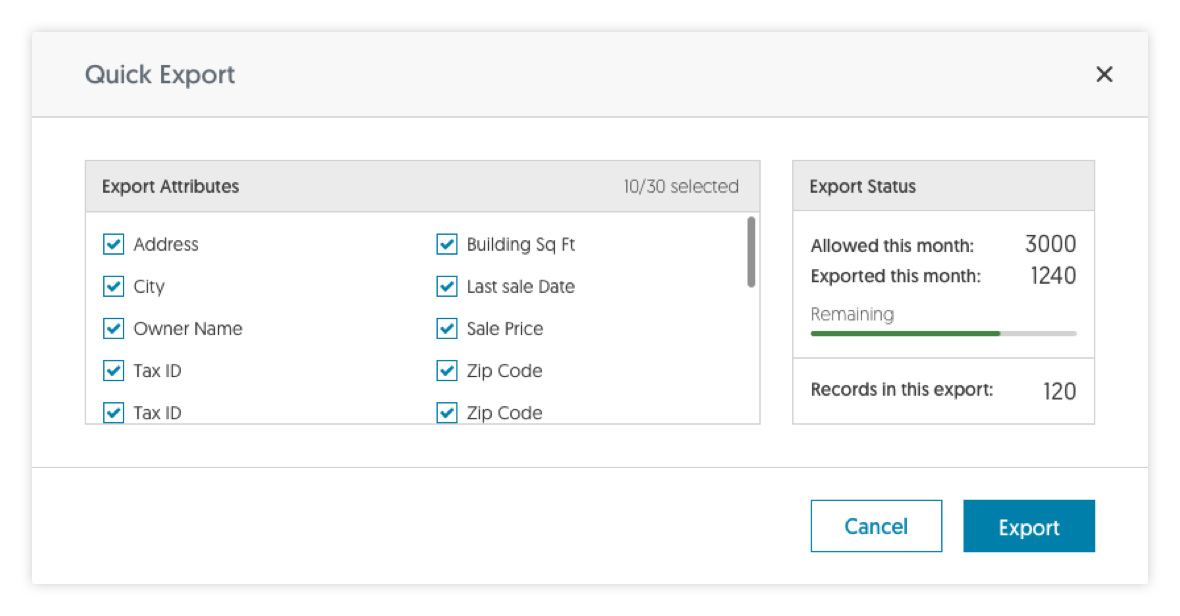 Customize Export:

Select this option to export additional information. You will be able to choose from the full list of search field attributes. Selected fields will be saved automatically for the next time you want to export records.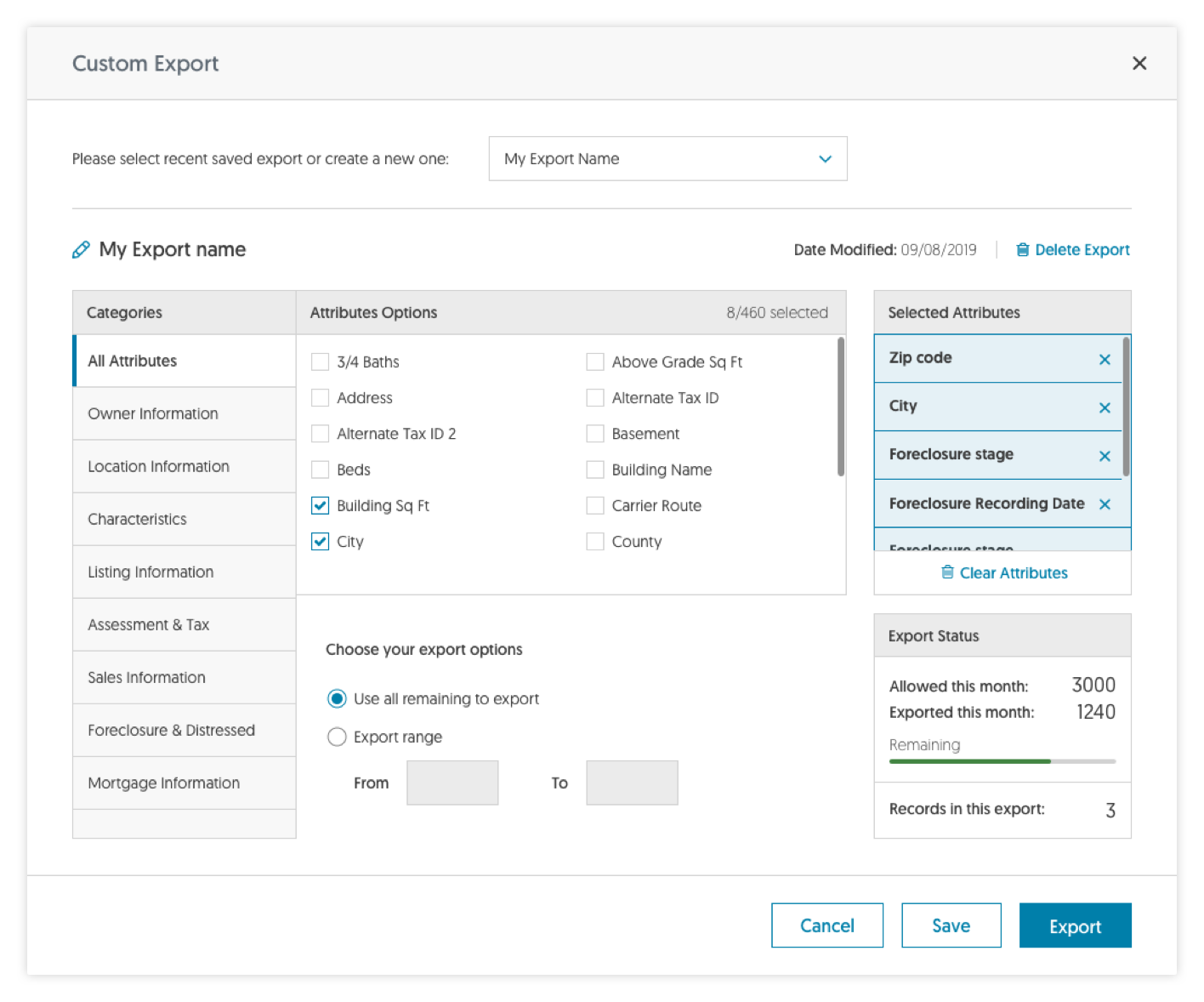 3. Select or remove attributes from the export.
4. Click Export.
TIP: Depending on the number of property records being exported, it may be necessary to wait several minutes. Do not close the browser or navigate away from the page until the export is complete.