Please click here to learn about Understanding The Realist Property Detail Report.
The Property Detail report is a comprehensive report that summarizes all the information related to the property, including owner, location, tax, history, property characteristics, and listing information. Information is categorized by owner information, location information, tax information, assessment and tax, characteristics, market sale and sale history, listing data, mortgage history, foreclosure history, owner transfer, and features.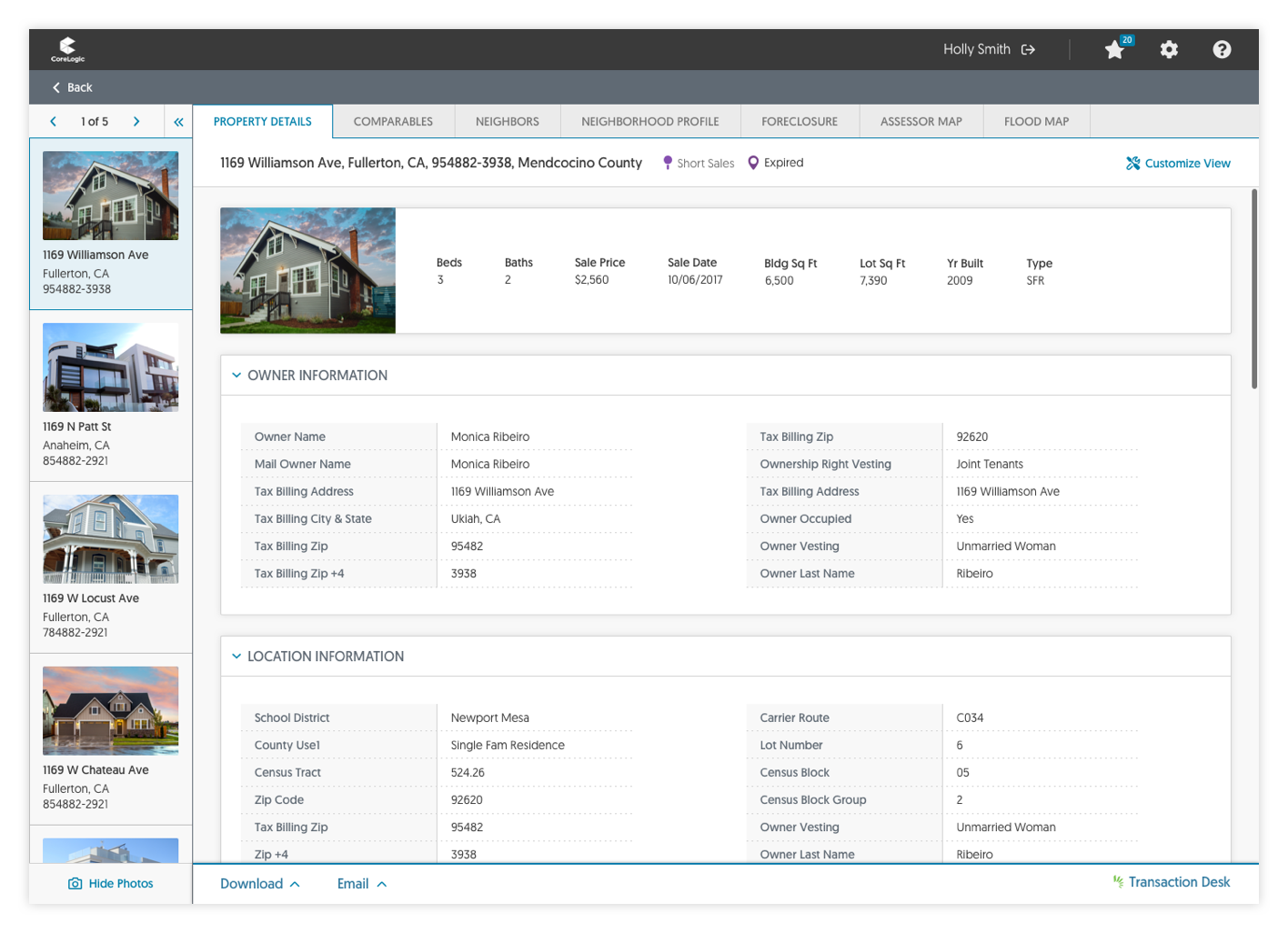 Configuring The Property Details Report
There is one configurable option for the Property Details Report that you can configure in your user preferences:
To configure the report:
Click Preferences on the Realist taskbar:
The Preferences Window Opens.
Click Configure Reports and then Property Detail Report. The Property Detail Report preferences open:

Select the options for the report:
Report Display Format - Fixed
Show all available attributes, all the time
Report Displayed Format - Dynamic
Show only attributes with values
Click Save Changes to save your changes for the next time you run your report